Justice
HAYASHI, Keiichi
Date of Birth: February 8, 1951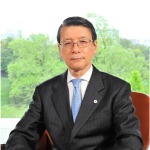 Career
Education:
Graduated from Kyoto University, Faculty of Law in 1974
Professional Career:
1974

Entered the Ministry of Foreign Affairs
1991

Director, Second Southeast Asia Division, Asian Affairs Bureau
1993

Director, Treaties Division, Treaties Bureau
1996

Counselor of the Embassy of Japan in the United Kingdom
1998

Minister of the Embassy of Japan in the United Kingdom
1999

Deputy Director-General, North American Affairs Bureau
2001

Deputy Director-General, Treaties Bureau
2002

Director-General, Treaties Bureau
2004

Director-General, International Legal Affairs Bureau
2005

Ambassador Extraordinary and Plenipotentiary of Japan to Ireland
2008

Deputy Vice-Minister, Minister's Secretariat
2008

Assistant Chief Cabinet Secretary
2010

Envoy Extraordinary and Minister Plenipotentiary of Japan in the United Kingdom
2011

Ambassador Extraordinary and Plenipotentiary of Japan to the United Kingdom (retired in 2016)
2017

April 10, 2017 Justice of the Supreme Court
Motto, hobbies
My pledge as a Justice
As the Supreme Court is the highest court in the country, the job of a justice entails heavy responsibility and demands the utmost fairness and impartiality. I am determined to make a contribution, small as it may be, to the judicial deliberations of the Court, building on my experience garnered from over 42 years in the diplomatic service including four assignments over a decade in the legal advisors' office of the Foreign Ministry, particularly by pointing to broader international perspectives and standards.
Guiding principles in life
My diplomatic life covering seven overseas postings has brought home to me the relevance of the Zen notion of "every human encounter taking place just once in a lifetime"; surely people or, in fact, everything that comes must go - which, however, only makes every encounter ever more important and gives you all the greater reason why you should always do your best on each occasion.
My maternal grandfather bequeathed to me in my early childhood a two-character calligraphic work which reads "tou tetsu(透徹)". As I failed to ask what he had meant by that gesture (the term literally means lucidity, in a mental or intellectual sense), I have yet to figure it out. But my practical interpretation is that I should try to calm myself down in times of crisis and sort out what to do with the clearest possible mind. Whether I succeed or not is another matter!
Favorite readings
Various works on international relations and world history, including those authored by the late Professor Masataka Kosaka, my University tutor of international fame; classical poetry, including Chinese and English as well as Japanese; and historical fiction and non-fiction.
I have written two books, one on Ireland and the other on the UK, both of which required me to read extensively about these two countries. (Both books, however, were meant for domestic readers and are available only in Japanese.)
Pastimes
Watching football matches (especially the English Premier League) as well as enjoying musical and theatrical performances of various genres.