Justice
KANNO, Hiroyuki
Date of Birth: July 3, 1952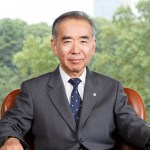 Career
Education:
Graduated from School of Law, Tohoku University in 1978
Qualification:
Appointed as a legal apprentice in 1978
Professional Career:
1980

Appointed as a Judge, and then, assigned to Tokyo District Court, Administrative Affairs Bureau, General Secretariat of Supreme Court, Kushiro Family/District Court
1990

Judge, Tokyo District Court
1991

Judge, Sapporo District/Family Court
1995

Judicial Research Official, Supreme Court
2000

Judge, Tokyo High Court
2002

Presiding Judge, Tokyo District Court
2012

Chief Judge, Mito District Court
2014

Presiding Judge, Tokyo High Court
2015

President, Osaka High Court
2016

September 5, 2016 Justice of the Supreme Court
Motto, hobbies
Things to Keep in Mind as a Justice
In trials, I consciously try to review the cases from multiple perspectives. I have been making judgments after considering the reasons for the judgments in different ways including argumentative way of thinking, way of thinking to which the rule of thumb has been applied, more practical way of thinking, multiple persons' perspective, and saying them as much as possible and receiving another person's criticism.
Favorite Word or Term
Honesty and Sympathy
Books that Left an Impression on Me
I have been calling myself a SF fan since my childhood. There are too many favorite writers and works to list them all, and I especially like "The Drowned World" by J.G. Ballard, "Solaris" by Stanislaw Lem, and "The October Country" by Ray Bradbury. Although it is not a science fiction, "Les Miserables" makes me think differently each time I read through it: when I was young; when I was an assistant judge; and after that.
Hobbies
My hobbies are listening to music and reading. I like classical music, but I prefer chansons and canzones. If I sing to myself, I like Russian folk songs and this may be because I grew up in Hokkaido. I also love Japanese folk songs and new music, and all kinds of music. In terms of reading, I am interested in various fields such as science fiction, economics, science, history, and British novels.