On March 2, 2023, Chief Justice TOKURA Saburo held an online meeting with Judge Síofra O'LEARY, President of the European Court of Human Rights.
At the opening of the meeting, President O'LEARY said, "Our two judicial institutions have much to learn from each other's experiences and perspectives, and I believe that this meeting will prove to be an important step towards building a closer relationship and enhancing mutual understanding." Chief Justice TOKURA agreed on the importance of judicial exchanges between two courts affected by the COVID-19 pandemic, pointing out that the two courts shared a similar role in establishing the rule of law and protecting human rights through appropriate dispute resolution, while there were differences in cultural and historical backgrounds and the scope of their jurisdictions.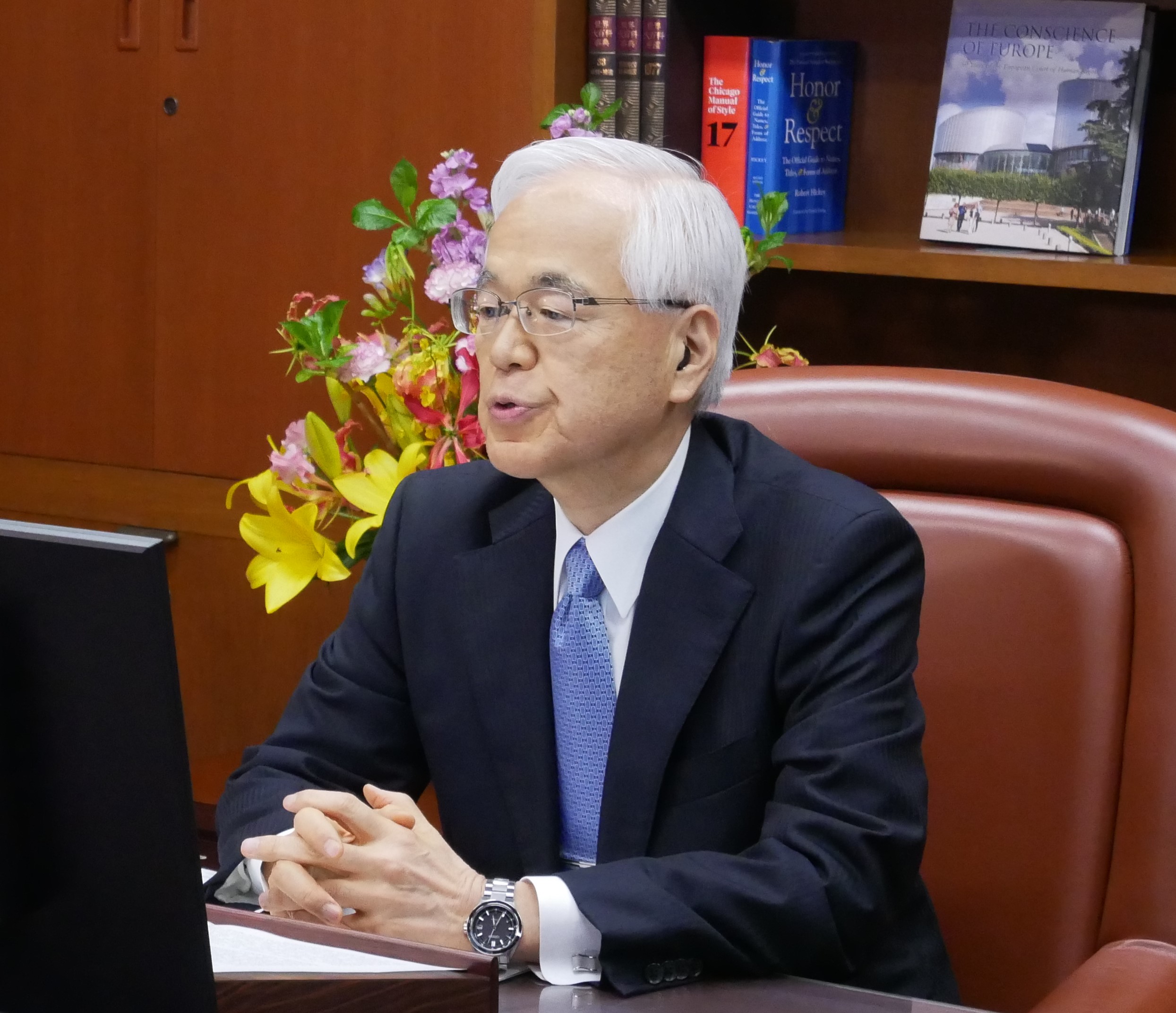 On the topic of the digitalization of court proceedings, Chief Justice TOKURA explained that Japanese courts are now working on it, in order to improve access to justice and accelerate court proceedings, which can eventually ensure the public confidence in judiciary. President O'LEARY responded that technology has been introduced, in order to manage cases and court documents, and to share knowledge on the European Convention on Human Rights, as well as to enhance access to justice. She also shared experiences of Judges of the European Court of Human Rights who are accustomed to use printed documents, but preparing for the paperless era.

After they agreed to continue exchanges between the two courts, the meeting was closed in a friendly atmosphere.