On March 16, 2021, the Training and Research Institute for Court Officials held an online lecture meeting with the director of École nationale des greffes, Ms. Véronique COURT, who gave a lecture from France. A number of court officials across Japan, from Hokkaido to Okinawa, participated in this lecture meeting online.

In her lecture titled "Judicial System Reforms in France and Desired Mindset of Court Officials," Director COURT explained the judicial systems of France and stated her views on the desired mindset of court officials based on her experience.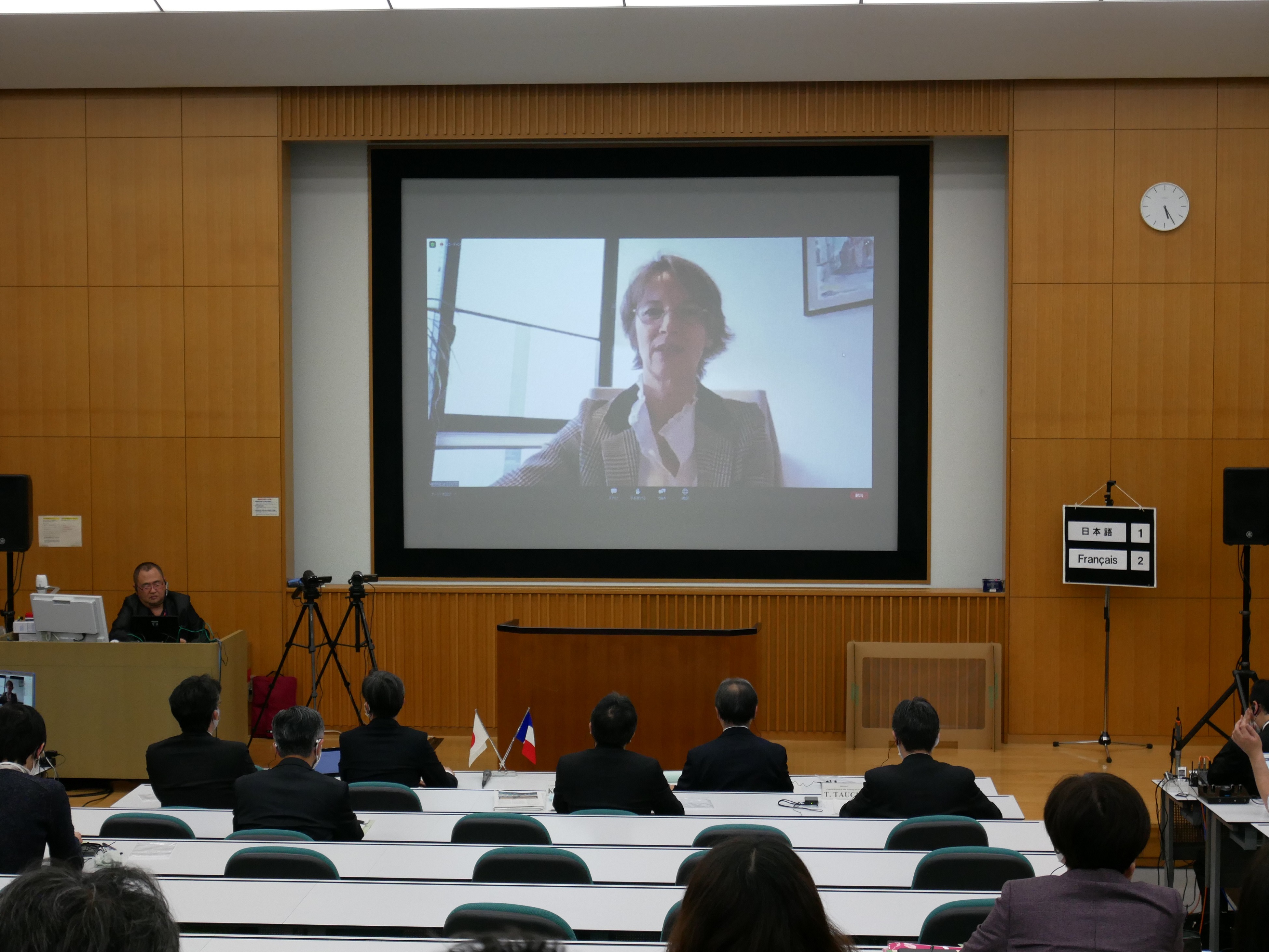 After the lecture, the participants asked her questions on various topics including changes in the work of court clerks along with the digitization of court proceedings, and the work-life balance of and appointment of women as court officials. Director COURT answered all these questions sincerely, while touching on matters such as the importance of authentication of court proceedings, proficiency in information and communication technology, and raising of security awareness, which helped the participants deepen their understanding of her lecture.