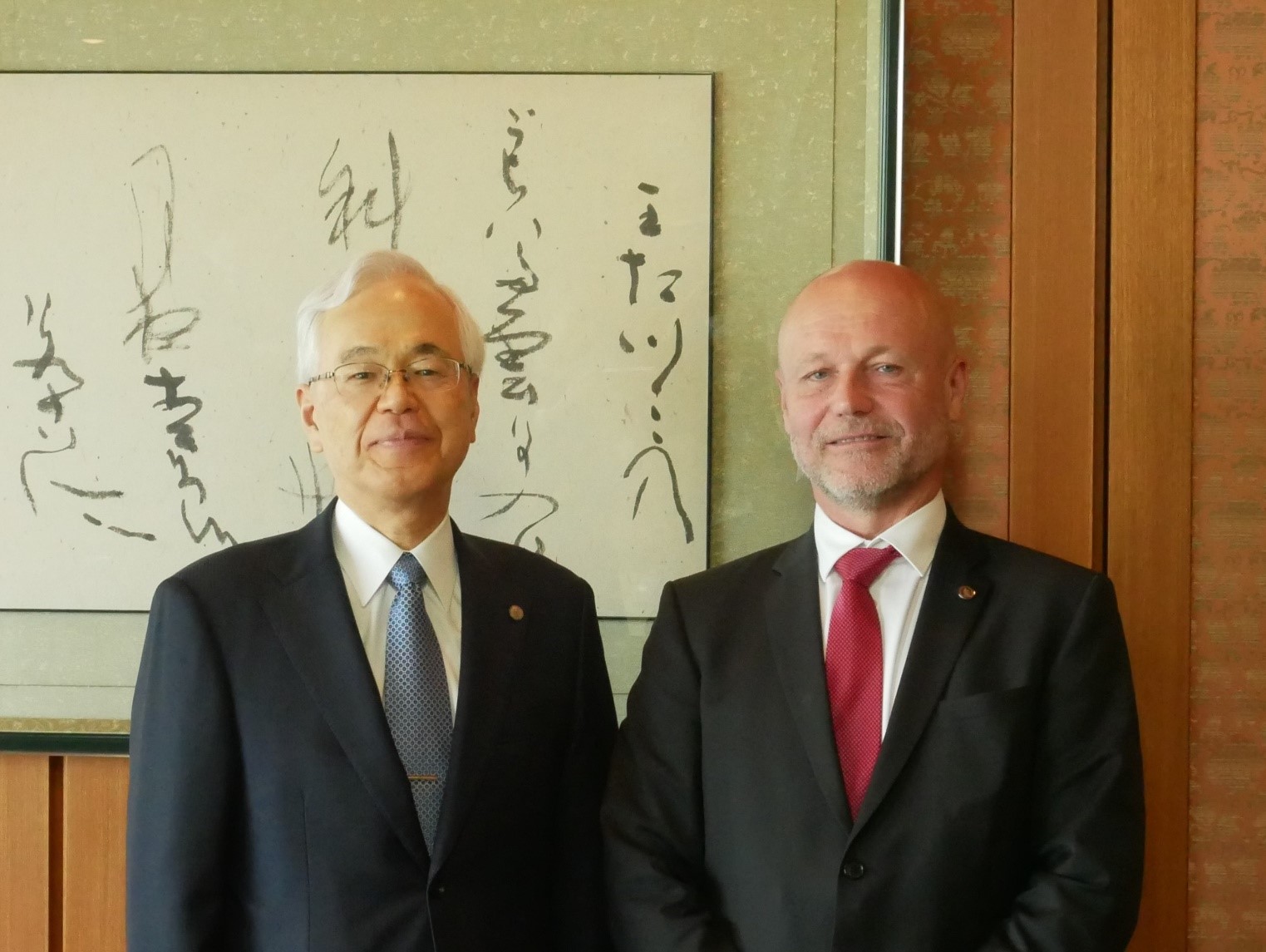 On April 20, Mr. Petr Angyalossy, President of the Supreme Court of the Czech Republic, visited the Supreme Court of Japan to pay a courtesy call on Chief Justice TOKURA Saburo. They actively exchanged views on several issues.
President Angyalossy stated that there seem to be many things to learn from the Japanese judicial system, in order to improve the Czech judicial system. Chief Justice TOKURA responded that exchanges between both judiciaries should be continued.
Chief Justice TOKURA pointed out, "The public trust to the judicial system is so important as to establish the rule of law in a democratic society". President Angyalossy agreed, and the meeting ended in a friendly atmosphere.