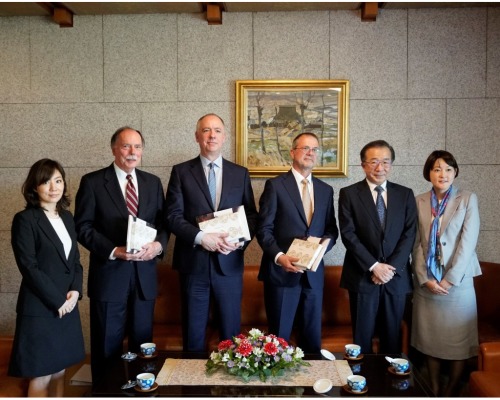 On the occasion of Judicial Symposium on Intellectual Property/Tokyo 2018, Presiding Judge Peter Meier-Beck of the German Federal Supreme Court, Presiding Judge Richard Hacon of the U.K. Intellectual Property Enterprise Court and Judge Richard Linn of the U.S. Court of Appeals for the Federal Circuit visited Japan.
On October 30, the three judges visited the Supreme Court of Japan to pay a courtesy call on Justice Takuya Miyama. They exchanged greetings and discussed several issues of mutual interest.
Following the courtesy call, the three judges toured briefly a courtroom of the Supreme Court.