On June 11, 2021, Chief Justice OTANI Naoto of the Supreme Court held an online meeting with First President Chantal Arens of the Court of Cassation, France. This is the first online meeting with the Court of Cassation, held to promote judicial exchanges with foreign judiciaries amid COVID-19. Furthermore, it is the second online meeting with the highest court of foreign countries, following the Japan-UK Online Judicial Meeting in January.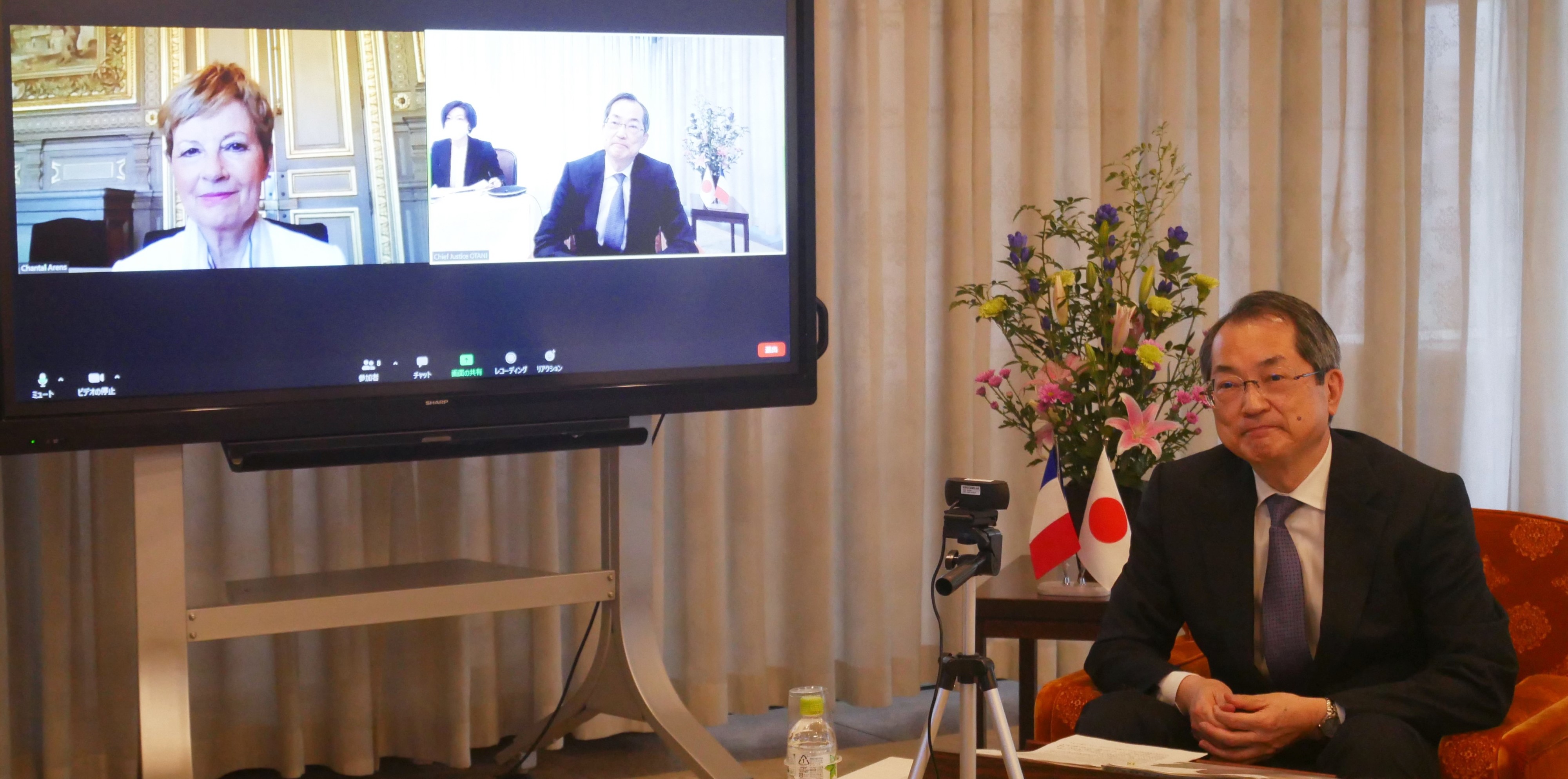 First President Arens emphasized the significance of the meeting, stating that it is the source of inspiration for the Court of Cassation and enriches the practice of both judiciaries as well. Chief Justice Otani replied that he believes both judiciaries will play more robust roles to realize the rule of law by their close cooperation.
Then, they discussed the impact of COVID-19 on both courts. They also confirmed the importance of exchanges between judiciaries under the rule of law and reflections on how our judicial system should be while taking note of the diversity of judicial systems resulting from history and culture underlying. Furthermore, they agreed to strengthen high-level exchanges, hold working-level meetings on practical matters, and establish contact points.
In the closing remarks, Chief Justice Otani stated, "I look forward to meeting you in-person under the framework we have agreed today, once things return to normal." Both courts promised to promote judicial exchanges afterward.