On January 28, 2021, the judiciaries of Japan and the United Kingdom held their first online meeting attended by judicial executives of both countries. With the COVID-19 pandemic having led to fewer exchanges with judiciaries in other countries, the meeting was held online.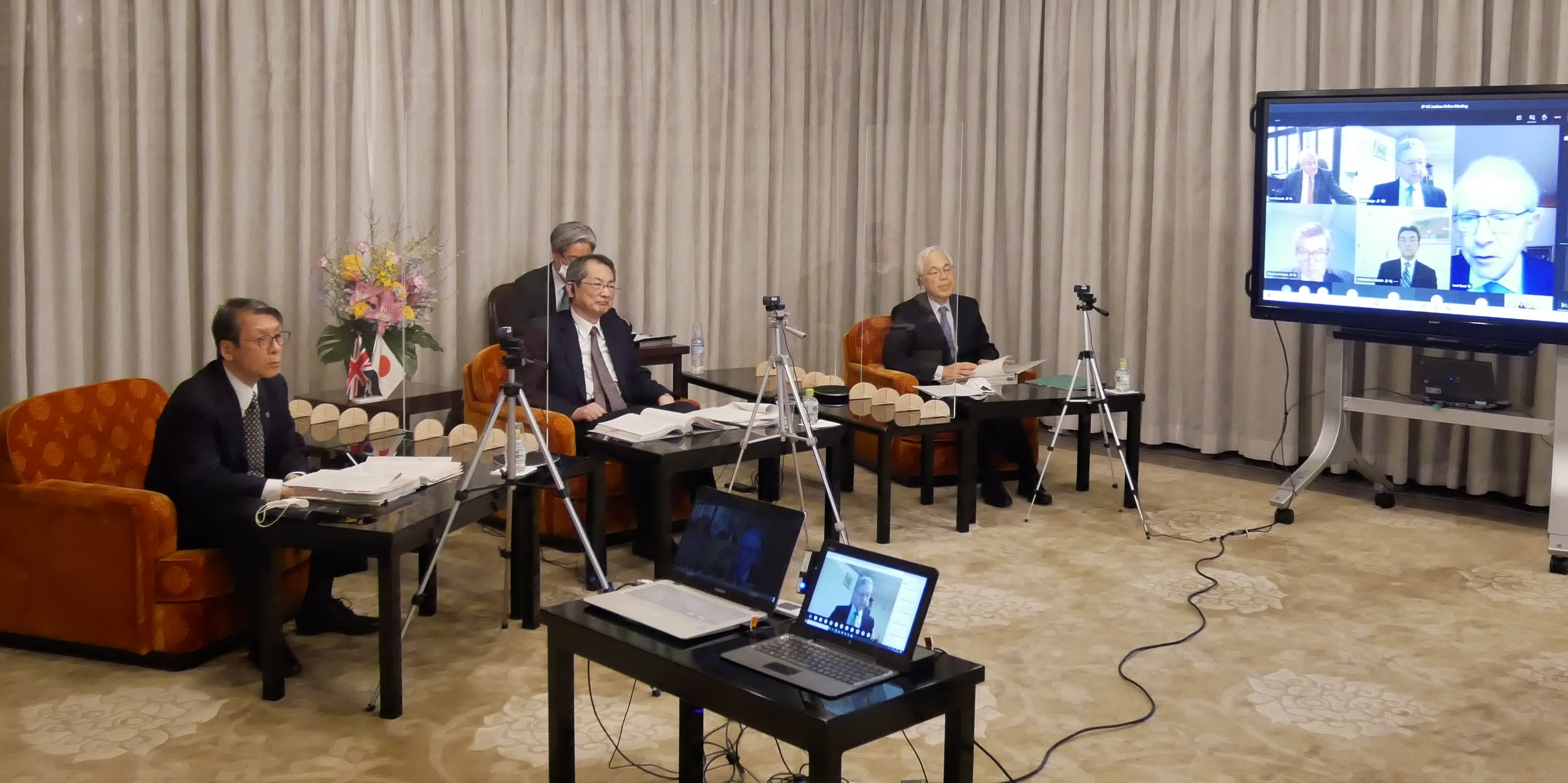 Representing Japan were OTANI Naoto, Chief Justice of the Supreme Court of Japan, and Supreme Court justices TOKURA Saburo and HAYASHI Keiichi. Representing the UK were Lord Robert John Reed, President of the Supreme Court; Lord Patrick Stewart Hodge, Deputy President of the Supreme Court; Lord Ian Burnett, Lord Chief Justice of England and Wales; and Lord Justice Julian Flaux, Lord Justice of Appeal. The participants engaged in a lively exchange of views concerning judicial responses to the COVID-19 pandemic in Japan and the UK and the use of IT.
In the opening address, Chief Justice OTANI said "it is immensely worthwhile for us to hold our mutual discussions utilizing a web-conferencing system taking advantage of this opportunity."
Despite the limited time available, the exchange of views assisted in providing the representatives of both countries' judiciaries with a deeper understanding of the other country's legal system and digitalization initiatives. The participants also reaffirmed the importance of balancing the demands of preventing infection and maintaining judicial functions amid the COVID-19 crisis. As the Lord Chief Justice Burnett said "COVID crisis has already accelerated the use of IT", participants indicated the usefulness of web-based systems for the judicial proceedings.
In closing, the judicial representatives of both countries committed to continuing to deepen exchanges following this online meeting, such as the comment by President Lord Reed "we will build on foundations that have been laid today, I'm holding further meetings in the future."