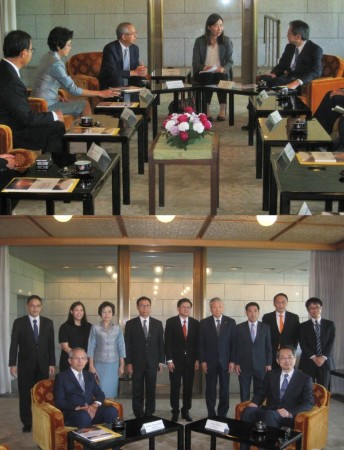 The Honorable Cheep Jullamon, the President of the Supreme Court of the Kingdom of Thailand visited Japan in September, 2018.
On September 28, the President Cheep Jullamon visited the Supreme Court of Japan to pay a courtesy call on Chief Justice Naoto Otani and Justice Katsuyuki Kizawa. They exchanged greetings and discussed several issues of mutual interest.
Following the courtesy call, the President Cheep toured briefly the Grand Bench courtroom and a Petty Bench courtroom of the Supreme Court.